I've waxed poetic about lounges in the past, particularly the Marco Polo Club in Venice, but this lounge may have unseated them all. The Sala VIP Internacional in Quito is, in one word, spectacular. This may be why Priority Pass named it the lounge of the year for 2018 (2019 having not been announced at the time this was written). Well-designed, comfortable, expansive, carefully catered– it's hard to do it all justice, so let's get right to the facts.
The Facts
The lounge is easy to find past Duty Free, and entry is simple with a Priority Pass membership. Your entry entitles you to 3 hours of unlimited beer, delicious food and a ridiculous selection of high-income travel magazines. If you're a wine drinker or want a cocktail, you'll get only two drinks with your boarding pass. This is possibly the only negative to the entire lounge.
A second, bizarre lounge is nestled at the back of the space that caters (figuratively, there's no food) to Diner's Club members. It's air of mystery and 1950s credit card cachet doesn't make up for the fact that it's ultimately a smaller space and farther from the bar. A large window facing the greater lounge gives it a terrarium feel, and with a couple of lizards, palm tree and a heat lamp it might someday serve a purpose.
The Positives
Think about all of the positive things lounges offer and take away unlimited wine and cocktails. That is the Sala VIP Internacional Quito. From exceptional food, both local and international, to exceedingly comfortable spaces, this place has it all.
The Food
The food was very very good, and the selection of fresh fruit, sushi and hot and cold dishes was among the best we've ever seen. The sushi was competent by normal standards, excellent by lounge standards. Oh yeah, and the locro.
The Space
I was in the Sala VIP Quito for quite some time, so I managed to use it for work, watching movies and a quick nap. In short, I saw this lounge in all seasons. The space was a ghost town– I shared it with two or three other people the entire stay, which is yet another plus for me.
There is a great mix of seating, for all angles of inclination– from a corpse-like horizontal splay to nun-class posture.
The Negatives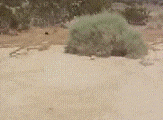 The name? I couldn't help but think this lounge could have a kick-ass name like the Cotopaxi Club, or the Alpaca's Redoubt. Sala VIP Internacional Quito is going to be a weird thing to cry out in bed when I'm experiencing the only joy that compares to being within its hallowed walls.
The only other thing I can think to knock this lounge on is the wine limit. That's it, that's all I've got.
Note on Connectivity
We usually offer internet speed measurements here, but this time I forgot. I'm sorry sharks, one of you will need to go back for us. I was, however, easily able to download a couple of Netflix episodes in the time I was in the lounge.
Final Scores
| | |
| --- | --- |
| Connectivity: | — |
| Workability | 5/5 |
| Relaxation: | 5/5 |
| Catering: | 5/5 |
| Alcohol: | 4/5 |
| Ambiance: | 5/5 |
| Total Score | 24/25 |